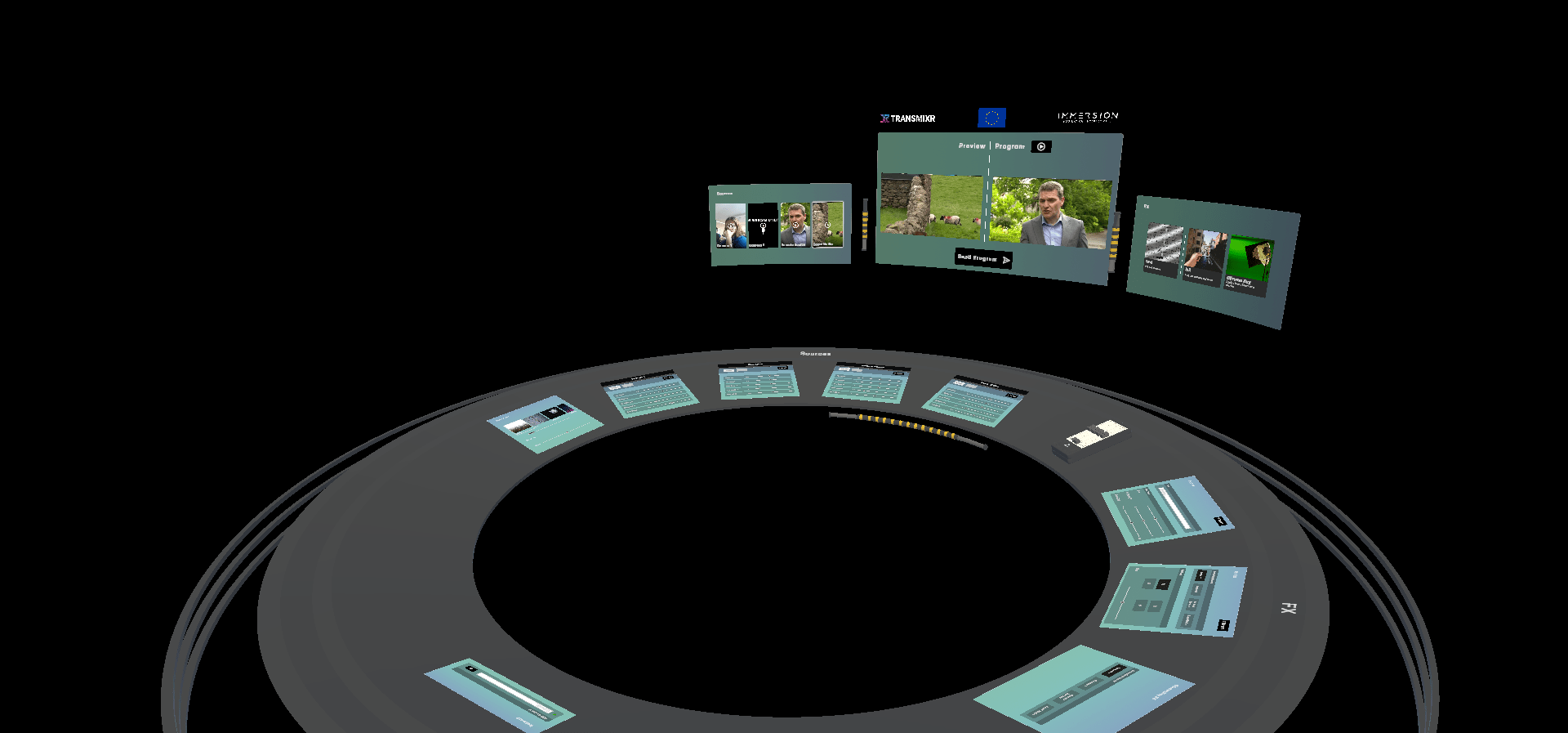 Missions
TRANSMIXR is a research project under the 'Horizon Europe' framework program. Its aim is to envision the future of media, cultural heritage, and performing arts through the adoption of XR (Extended Reality) across the entire value chain. TRANSMIXR encompasses three areas of activity: performing arts, cultural heritage, and media.
Our R&D team has designed a mixed reality application with the ambition of simplifying audiovisual control rooms, which currently require significant financial, human, and material investments. To address a current challenge, adaptability and portability have been considered, thus offering an efficient, cost-effective, and intuitive solution. To achieve this, our multidisciplinary team has imagined and prototyped a 'control room of the future' in mixed reality, paying particular attention to the user experience.
Interested in learning more about the European research project TRANSMIXR? Explore the project overview.
Results in video:
Video