Holocubtiiile – Augmented Reality meets Cubtiiile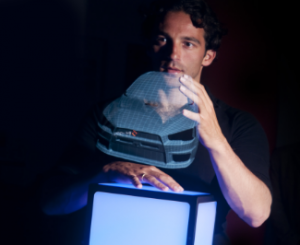 The Holocubtiiile is an augmented reality system that uses a mirror to combine the visualisation and interaction spaces.
The Holocubtiiile also serves to reinforce the potential uses of the Cubtiiile for cultural or educational purposes.
The illusion of 3D manipulation
A reflection of the 3D object actually appears in the user's hands, enhancing the illusion that they are manipulating three-dimensional content.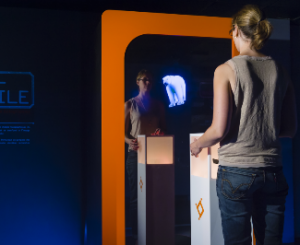 Quasi-holographic 3D vision
This innovation combines quasi-holographic 3D visualisation with the Cubtiiile, an intuitive manipulation system suitable for all audiences.
View the HoloCubtiiile introductory video