Immersion recently worked with the Trade Industries cluster (PICOM) which brings together the main French actors of distribution, e-commerce and customer relationship. This division created the Shopping Innovation Lab (Silab), the first European center dedicated to Commerce. It offers a unique combination of tools, technological equipment and innovation skills. To expand its equipment range, Immersion recently designed and built, for Silab, a reconfigurable immersive room based on a flagship product: the "MOVE". This immersive room includes a CAVE with opening walls for a larger display surface. The multiple display configurations is a real technical advantage to this division.
FOR WHAT PURPOSE ? 
"The experimental trays allow to test in real situation new technologies to create innovative customer journey for trade. If SILAB proposes a shop and flat to experience these new buying situations, it is however impossible to reproduce broader situations, like the route in a mall, an airport terminal or a street in the city center." explains Jean-Michel Flamant, Director of Development Silab – Shopping Innovation Lab.  The immersive room can virtually create these spaces to take into account, simulate and evaluate trade in mobility situations. The CAVE is also used to re-create and evaluate new store concepts for retailers (center contact points, corners, shop-in-shop …) or to work on new merchandising plans for brands.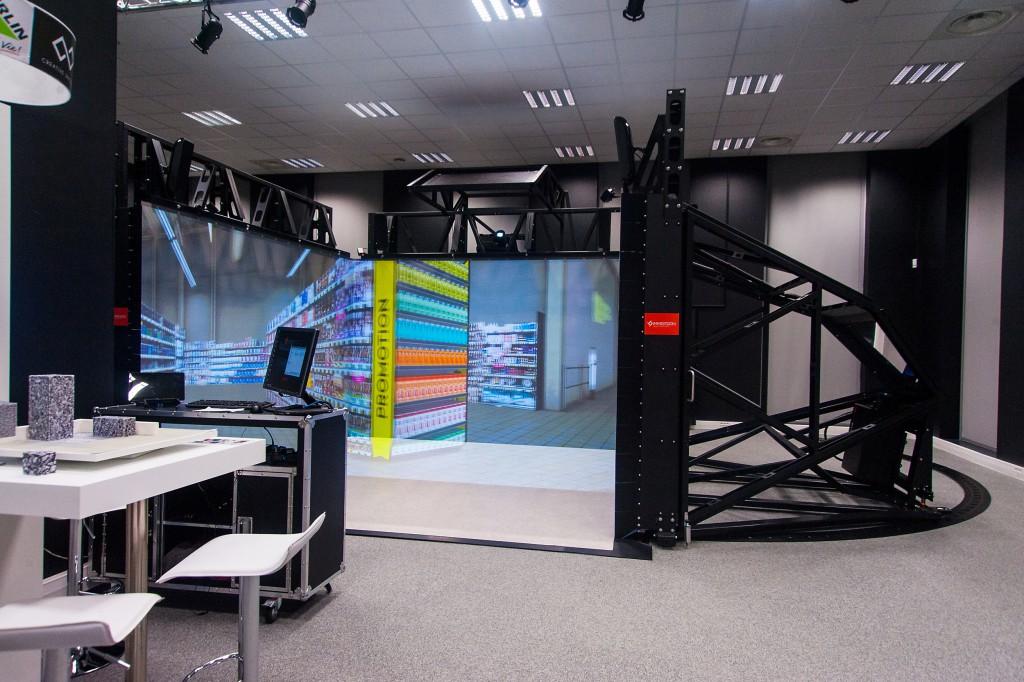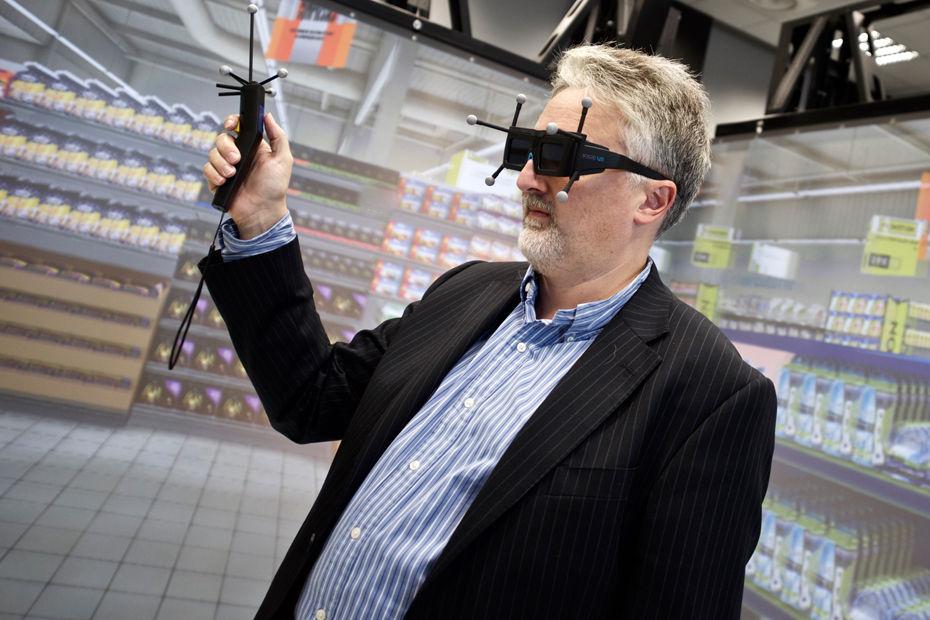 SPECIFICATIONS :
The Barco MoVE Lite is a multi-function virtual environment equipped with extremely lightweight mechanisms and structures to allow easy and quick reconfiguration of the system. The MoVE Lite is a 3D stereo multi faces that can be adapted to all needs. It can be easily reconfigured to meet the challenge of the moment.
Screens and designed and optimized mechanical structures
Several projection technologies available
Positioning system "six degrees of freedom" (6DoF)
Rigid Rear Projection Screens
Front Projection Screen to the floor
Available in fully motorized solution