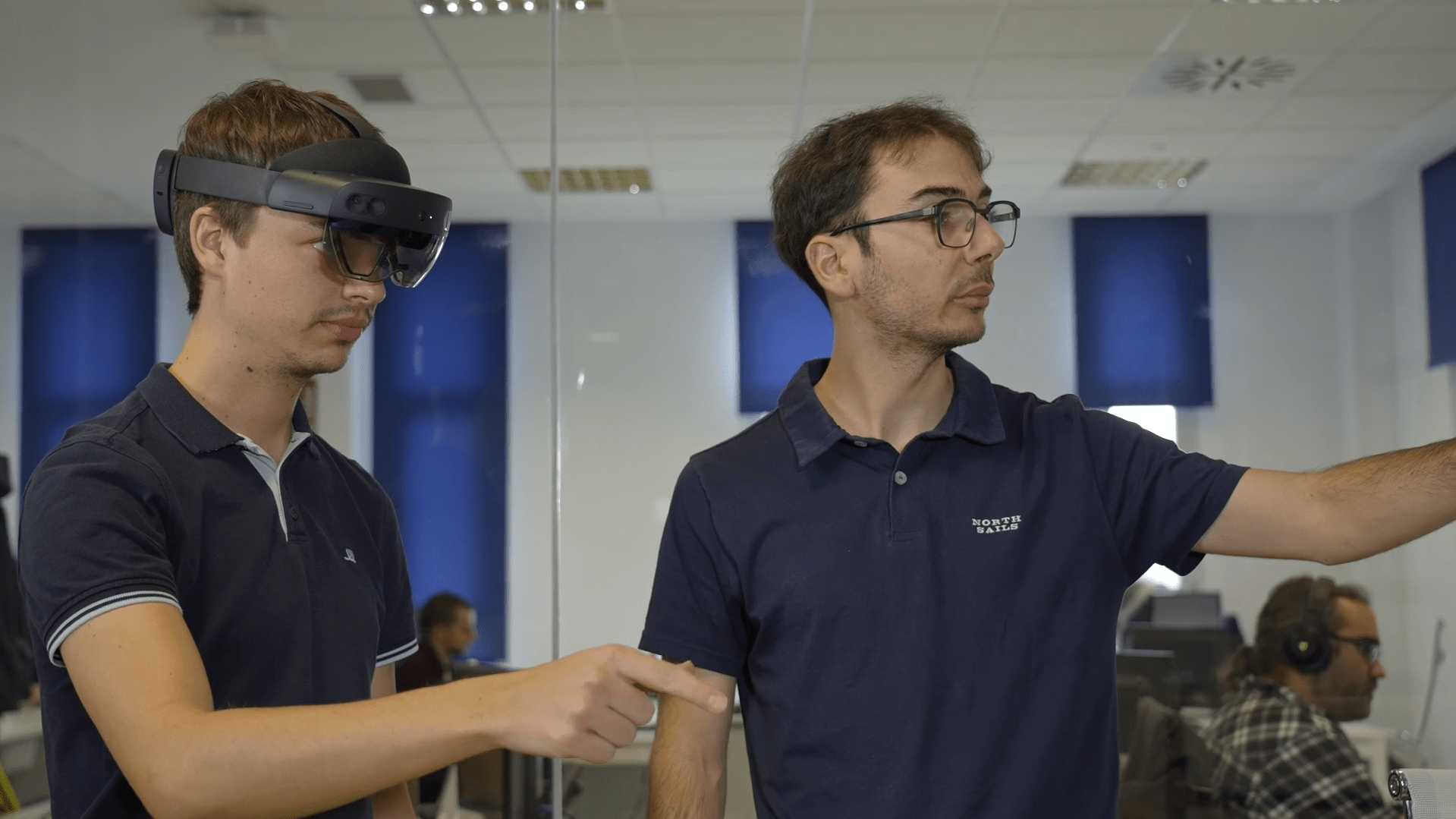 Missions
Evolved-5G is a project funded by the European Commission as part of the Horizon 2020 program, in which Immersion is participating.
The purpose of this project is to explore the applications of 5G for the Future Industry. To experiment with and validate professional uses of 5G. To establish tools that will make it easier for future providers to deploy their services on 5G. Tomorrow, thanks to the capabilities offered by 5G technology, it will be possible to leverage immersive technologies to the fullest.
Interested in learning more about the project? Discover its project overview.
In our video, meet experts who demonstrate the benefits of 5G in improving mixed reality teleassistance.
Dive into our R&D team's exploration of new technologies and innovative applications.
Video