CAT – Control Active Table
The CAT (Control Action Table) results from a transfer of technology between the « Labri » (Bordeaux laboratory of Research in Computer Science), the « INRIA Sud-Ouest » (National Institute of Research In Computer Science and Automatics) and Immersion.


The CAT brings an innovative solution to 3D navigation and manipulation within immersive projection environments, on a wide screen.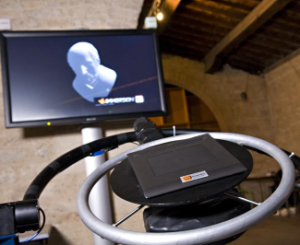 The CAT is a system made up of a steering wheel that can be revolved in any direction, offering 3 degrees of freedom in rotation, and it has the ability to sense any pressure applied onto the hardware.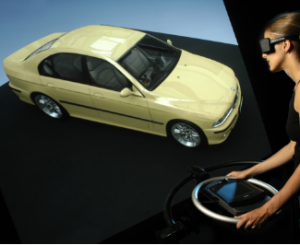 It thus allows intuitive interaction from any 3D translation or rotation movement, which are the main actions in any navigation or manipulation work.